Always Best Care Senior Services Franchise Ranked Among the Hot 100 by RedHotFranchises.com for 2013
Posted:
September 25, 2013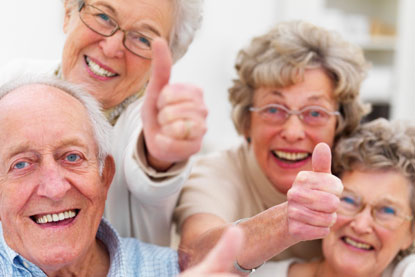 Each year, the board at RedHotFranchises.com reviews over 3,000 different franchises in over 100 industries to determine the Hot 100, an exclusive list of franchisors that have proven, outstanding business models and superior performance. Always Best Care Senior Services Franchise was awarded a ranking in the Hot 100. This ranking is based on a number of factors including management, franchisee satisfaction, support, growth rate, and financial stability.
Two of the main reasons Always Best Care was chosen is because of its superior service and effective business model. The well-known franchise directory emphasizes Always Best Care's three revenue streams and excellent training and support system as reasons why the home care franchise system made the list. The board at RedHotFranchises.com utilizes its combined 50 years of experience to review and rank franchise opportunities and assist prospective franchisees in choosing the one that is the best fit.
In addition to the Hot 100, Always Best Care has also earned numerous other awards. Entrepreneur Magazine has named it one of 2013's Fastest Growing Franchises, as well as A Top Senior Care Franchise in the Franchise 500. These ratings are based on factors that include financial strength and stability, growth rate and the size of the system. Entrepreneur also looks at the number of years a company has been in business, the length of time it has been franchising, startup costs, litigation, percentage of terminations and whether the company provides financing. Black Enterprise Magazine has also named ABC as one of the Best Franchises for African Americans. The publication rated franchises according to affordability, revenue, potential, effectiveness of diversity programs, and marketing and advertising support.
Learn more about senior care franchising and download our FREE eBook that's packed with useful information!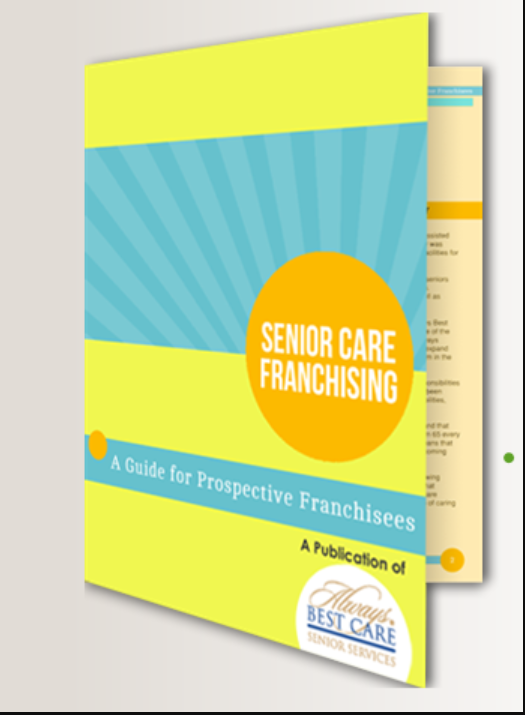 Please refer to our most recent Franchise Disclosure Document for important details.