Starting Your Home Care Business for Seniors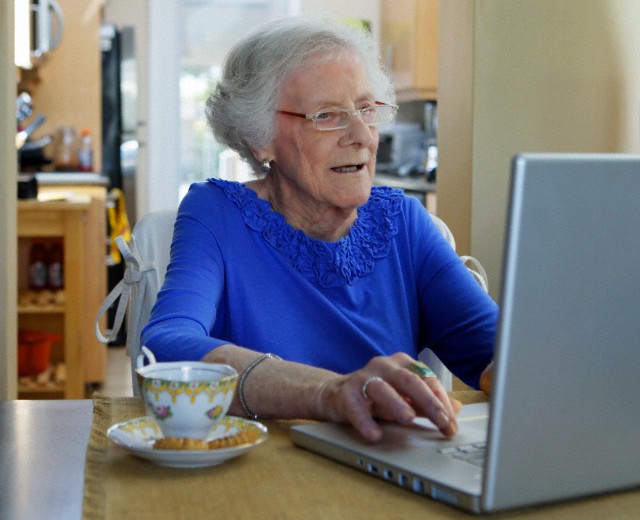 Entrepreneurship is a major pillar in the US economy. Many people believe that there is no greater situation than to be your own boss. Whether you're an experienced entrepreneur or a budding business owner, there are many great opportunities in the senior home care industry to achieve such heights. Aging is a natural process that everyone must experience and thus there is always a demand for home care for seniors. It's been estimated that at any given time there is approximately 7 million people in need of healthcare. As our population continues to grow and the life span of the average American grows longer, there's always room for business in the home care industry.
In this article we will take a quick yet informative look at the first few steps to take when starting your own senior care business.
Business Structure
As is true with most business opportunities, you will have to decide whether you are going to:
Start your own company
Purchase an already existing company
Participate in a membership network
Buy a franchise
At Always Best Care we believe that buying small business franchises is always going to be the best and safest road to pursue. By purchasing a franchise, you are given the consultation, guidance, and guidelines that are necessary to run a successful senior home care operation. In addition, by using an established name finding business will be easier due to the already existing reputation of a successful organization that many are already familiar and comfortable with.
Legal Business
Any legal business needs to be registered properly, and while requirements may vary from state-to-state there are generally only three main options to choose from when describing to the government what kind of business you intend to operate. You can choose to either incorporate, register as a limited liability company (LLC), or sole proprietor. Each has their own set of pros and cons including tax benefits and more. Since requirements for business registration and operations do vary from state to state, we strongly suggest seeking out the help of a lawyer, business consultant, or the Small Business Administration (SBA) for assistance.
When it comes to home care companies, a great deal of states require a number of very specific licenses that you must obtain before being legally able to perform business within that given state. Be sure to contact your local/state home care association for information regarding proper licensing and requirements as relative to your business.
Operational Policy & Procedure
Every business can benefit from the use of a well-defined policy and procedures guideline. In the home care business this is a very important element to have. When you are responsible for the well-being of others it is highly important that you and your employees know how to operate properly, efficiently, and fairly. Having a manual that outlines the rules and regulations of your business will create uniformity amongst your organization so that everyone is treated well and fairly, both employees and clients alike.
This can become quite extensive and if you're creating this on your own it may be an ongoing, ever evolving process that needs to be constantly updated. Because it needs to be clear and fool-proof, it will take a while to thoroughly hash out, articulate, and implement. A major benefit to a franchise is that all of the policies and procedures are already in existence and follow a tried-and-true standard that will help to ensure the success of your new business venture and its day-to-day operations.
Financial Setup
Every business needs to make money. So, of course, you'll need to set up the many ways of which money comes and goes through your business. This includes everything from how you accept payment to how you pay your employees. Including but not limited to setting up a business checking account, business savings account, raising at least a three month operational fund that covers you as you get the gears rolling on your business, credit card merchant accounts, pre-paid deposit accounts for new clients, as well as a computerized system that can maintain all of your accounts payable and receivable needs.
Aside from these, and more, there are other important factors to determine such as billing rates, billing cycles, figuring out your monthly expenses, gross margins, and payroll methods. Again, buying a business or starting a franchise can help you to have a system that already works and helps you to avoid the pitfalls made by many unsuccessful businesses.
Staffing
After the prior steps have been taken and completed, you can move onto finding the proper staff that will help to run and grow your business. Finding the right employees isn't quite as easy as it sounds, and having a strict minimum criteria that needs to be met is very important. This means that you'll have to be vigilant in where you are going to recruit your staff. There are job posting sites such as Monster, Hot Jobs, Craigslist, and many more to go to, however, there are also recruiters who can take on this duty for you as well. Nonetheless, it is important to be clear in what you are looking for in your employees. It's also important to understand that your employees will also determine the level of success that your elderly care franchise reaches. Not only having a hiring criteria but also sharing with them the benefits of working with your business is important as well. Be sure to have defined lines in terms of each employee's job duties and what is expected of them as this will help add to efficiency, moral, and retention.
Setting Up Your Facilities
Finding the perfect location for your business is also integral to its success. A great location can make all the difference toward the success of any business. Having a building that can meet all the needs of a senior care business will ensure that you can operate at satisfactory levels. You'll need space for your clients as well as all the furniture and operational materials such as computers, desks, printers, etc.
In Closing
There are many things to consider when starting up your very own home care business for seniors. These first few steps can get you well on your way to a bright and fulfilling future as a successful entrepreneur and franchise owner.
If you're ready to make a difference in your community, download our FREE eBook to learn why Always Best Care's training, marketing, and support have grown our franchisee revenue so dramatically.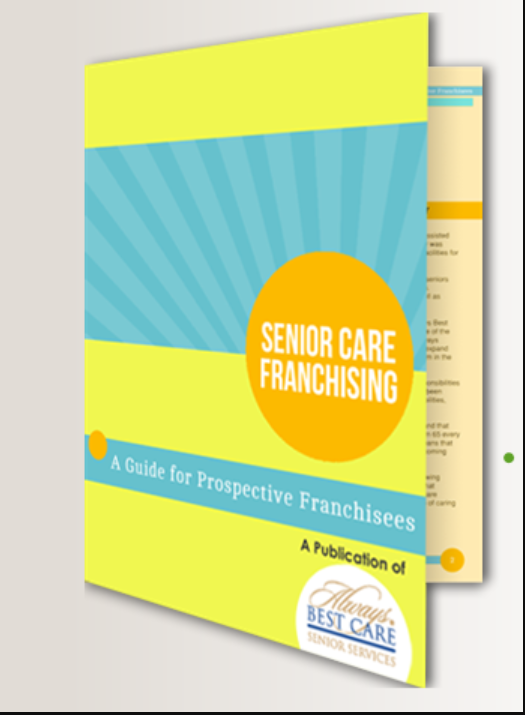 Please refer to our most recent Franchise Disclosure Document for important details.