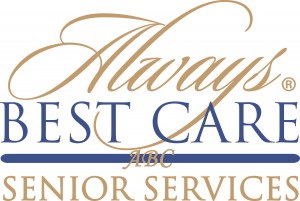 Bob and Jennifer Morgan may be relatively new to operating their Always Best Care franchises in Tampa and Brandon, Florida, but you would never know it by looking at all that they've been able to accomplish in just the past year!
One of the more intriguing initiatives that Bob and Jennifer have taken on is Always Best Transportation, a premium concierge service for clients who might not otherwise have transportation options. The service has become incredibly popular in a short time, and clients have been pleased with the new transportation options that are now available. The community is also benefiting now that seniors have more flexibility when it comes to shopping, visiting the doctor and more.
I had a chance to speak with Bob Morgan recently about his background, the ability to be creative within the Always Best Care franchise framework and the future of he and Jennifer's Tampa/Brandon, FL franchise. Please read on to learn more about some of the great things that can be done as an Always Best Care franchisee!
Matthew Kollock: Can you tell me a little bit about your background and how you became a part of the Always Best Care family?
Bob Morgan: Sure! My background is in Finance. I worked for Cadbury – the chocolate company – and Nestlé, who is involved in everything consumer-foods related. In 2005, my family and I relocated from New York with Nestle to Tampa. When my position of Director of Finance was being relocated, we had a big decision to make. My children were doing so well here in school and sports that when we had to make the decision to move elsewhere or stay here, we chose Tampa. My wife – Jennifer, who is also the co-owner of Always Best Care – and I decided that it wasn't a good fit. So we left the corporate world.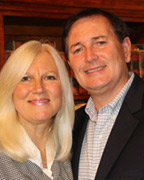 We were looking to branch out and do something different, and Always Best Care was a nice fit because we took care of my wife's grandparents, who raised her from the age of two. Over the years, the role of caregiver reversed between Jennifer and her grandparents, and she became responsible to take care of them. Once Jennifer and I got married, I moved into their house, and we assisted Jennifer's parents for the last decade of their lives. This gave us great experience on the client side of the business – seeing caregivers come into our house – and it gave us a perspective on what the industry was about.
MK: You were able to not only provide some in-home care yourself, but you were able to see how the whole system works.
BM: Yes. With the life complexities of living in the suburbs of New York City, quality of care, and learning about Medicare and Medicaid as well as regulations, it was very difficult. That gave us an appreciation of what it's like to be a caregiver and live with somebody who needed care, in addition to all of the hoops that you have to jump through to get services.
MK: That's great how your background really informs what you're doing today!
BM: Yes. So last year, starting in July, I worked with Always Best Care to figure out what marketplace I wanted. I bought two territories – the Tampa territory and then the Brandon/Sun City territory. I went through orientation in California in August; my wife went in September, so we really didn't get started until the second half of last year.
MK: So all of this has come together in less than a year?
BM: Yes! Very quickly. We're still novices (laughs).
MK: Let's talk about Always Best Transportation – How quickly did you decide that it was something that the community needed, and how did you go about establishing it?
BM: There are three distinct geographies in my territory: There's downtown Tampa, Brandon and then Sun City Center. One of the largest opportunities for senior care is in Sun City Center – it has a few major communities such as Kings Point, Sun City Center itself, and Valencia Lakes. In aggregate, there are more than 15,000 homes in just these three communities. There are plenty more – and this is a 55+ geography.
Because it's been around for so long, every other agency out there has been trying to make their mark for many years. The leaders in the community have agencies coming into their businesses every day trying to pitch them how they're better than everybody else. They looked at us as just another company trying to peddle our services. We piqued their interest when we talked about our free Assisted Living Referral services and Always in Touch, our free telephone reinsurance program. This gave us a glimmer of hope.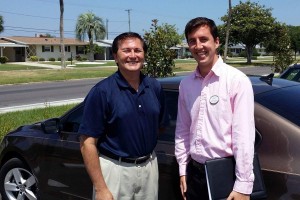 My Business Development Manager, Zachary Chenet, spends a tremendous amount of time there volunteering and working with the people in the Chamber of Commerce. Over a month or so, he started hearing that transportation was an issue. There's one place called Ashton Gardens, which is an assisted living community. Zach talked to the executive director there and understood that their residence had difficulties getting out and about into the community. So Zach volunteered our organization and our caregivers to be able to go in there – at a cost, of course – to transport their clients when they do not have transportation available. That very quickly turned into, "Hey! Let's talk to the Chamber of Commerce!" because we think this is actually a real need. There is no true transportation service in the Sun City Center area.
So we quickly started talking to the hospital, doctors' offices and assisted living communities, which really piqued the interest of the community. It extends the operating hours of businesses there because quite a few seniors don't like driving in the evening, and in Sun City, people drive golf carts on the side of the road, but they can drive golf cars during the day on the road, but they have to be off the road by the early evening. So with our service, we expand the business hours in the community by a few hours.
By listening to what the people wanted in Sun City Center, we have now leapfrogged many agencies because we're serious about giving back to the community there, and at very reasonable prices.
MK: It sounds like you were looking for an opportunity to distinguish yourself, and through that process, you noticed that there were some gaps that could be filled with this transportation service. You were able to distinguish yourself, seniors are able to have transportation during more hours of the day when there were gaps before, and businesses are also benefiting because the seniors have access to them. Is all of that fair to say?
BM: Yes, exactly. Assisted living communities have vans that run during the daytime. Then, also during the day, there's an organization called the Good Samaritans, which offers a free service. They have volunteer drivers during the day, and if somebody needs a lift somewhere, they'll pick you up for free, but you need to schedule the transportation weeks in advance. After four o'clock until eleven o'clock, we are filling a void in the community, assisting with discharges from the hospital, and helping move people back and forth from the doctors' offices.
Now, the response from the community is so positive that we're starting to be asked to come pick people up at 6:30 in the morning and deliver them to the hospital, wait for them, bring them home and stay overnight. We've designated that as our "Surgery Buddies," program, which is transportation plus in-home health care service. Now, for the next three days in a row, we've been asked to travel outside the Sun City Center geography and drive people to hospitals and doctors' offices farther away. The initial objective here was only to stay within the small confines of a ten-square-mile radius to help the people of Sun City Center, in the city, but now they're pushing us to expand our services outside. The Sun City Center program is transportation, on demand, between 4pm and 7pm only within Sun City Center. By appointment, we're actually providing a valuable service outside the area, too.
MK: That's fantastic! So it's getting a lot of good feedback, and you're already looking at ways to expand – you're actually being asked to expand the service.
BM: Yeah. It works well in this instance because there is no other scalable transportation service. In other areas, we're probably going to struggle a little bit because there are taxi options. We are not a taxi service. We are a premium concierge transportation service for seniors, so our drivers are either CNAs, HHAs or CPR and First Aid certified.
And we don't just pick up and drop off at the side of the road; we will actually escort people, help them into the vehicles and bring them into their homes. It's a premium concierge service that we have, which might not go over well in a city, where taxi costs are maybe 30% less and people don't care for the extra services that we have.
MK: Right. So it's really just a perfect fit, not only for your business, but for the community in which your business is located.
BM: Yes. Everyone seems excited about this new service
MK: What about the costs?
BM: For the "on demand," Sun City Center-only transportation, the one-way trip cost is $13.85, with a fee of $3.00 for each additional passenger. There's no other cost for mileage, and there's no tipping. There are no other costs after that.
MK: Are there any other innovative initiatives or programs that you've instituted with your franchise that you'd like to talk about?
BM: At the moment, we've had our hands full with Transportation! The other service I mentioned before called Surgery Buddies also gives us an opportunity to talk to medical groups, Surgery centers and a whole bunch of very specific niches in the medical field.
MK: In terms of your ability to implement this idea so quickly and effectively, what was the response from Always Best Care corporate, and how did they help you get started, not only with the Always Best Transportation initiative, but also just getting started as a franchise owner with them?
BM: They've been wonderful on the overall business. The infrastructure that is provided include best practices, systems, technology and best-in-class marketing. Also, in my geography, I have area representatives – Mark Lembo and Michelle Manzo-Lembo – who are just experts in the field, and whenever we need to bounce something off somebody, they're available at a moment's notice. They helped train my sales force to go out and pitch the business correctly, and then beyond just Mark and Michelle, the other franchises are very open to helping new people like me.
When we've been rolling out these new concepts, we've been in constant contact with our area representatives, Mark and Michelle, just to make sure that we're not going too far out into the creative realm, overstepping our boundaries because first and foremost we are a senior service solutions company.
MK: It sounds like you have some room to be creative, but then also have firm boundaries in place so that you're doing it all within the construct of what Always Best Care has done so well for so many years. You know that if you ever get off course, you always have that guidance to help you stay on track.
BM: Yes. It's very important and in this case of our transportation service there's a fine line of it being viewed as a taxi vs. an extension of the core business. Somebody asked me, "Are we a taxi service?" and I never considered us a taxi because it's not what we are. We are, basically, a concierge transportation service for clients, so when somebody calls us up, we go through an intake process, and they become our client.
We explore what their needs are so we are confident that we can provide a service. We ask many questions including: "do you have any medical conditions that we have to understand? Do you have a walker? Do you have a wheelchair?" And through that process, they now become our long term client. It is still in the realm of our business. We're not out there marketing as a taxi service. That's why we're very specific in all of our marketing that says we are a transportation and assistance company.
MK: Excellent! Thank you for your time today, Bob.
BM: Thank you!
Are you ready to learn more about franchise opportunities with Always Best Care?
For information on our franchise opportunities, call toll-free 1-855-430-CARE (2273), send an email to [email protected], visit www.www.alwaysbestcare.com/franchising or download your very own copy of our FREE comprehensive franchising eBook.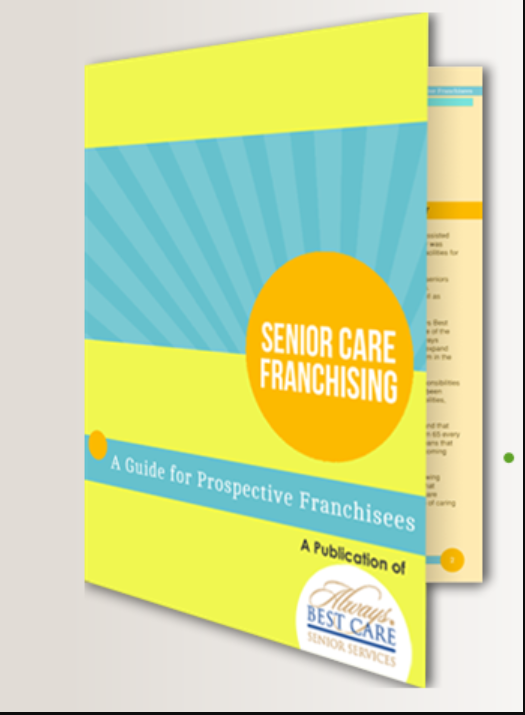 Please refer to our most recent Franchise Disclosure Document for important details.