Tips on Running Your Senior Care Franchise from Susan Oderwald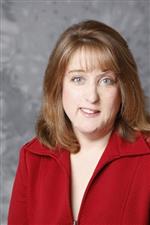 Susan Oderwald is the owner of our fantastic franchise in southern Connecticut, and she has brought a wealth of wisdom and experience to Always Best Care. As a result, she has been able to thrive in a highly competitive environment. Recently, we sat down with Susan for a wide-ranging conversation covering her background, the growth of her franchise and some advice for readers who may be interested in owning Always Best Care franchises of their own.
(This interview has been condensed and edited for clarity)
Can you give us a little background about yourself?
I started my career working as an executive for industry non-profit organizations. I went to college and lived overseas for a year and then lived in Washington DC for 12 years and did advocacy work for various associations. I worked on the Hill a little bit, and then around 2000, I had gotten my MBA, got married, had a baby and decided I wanted to leave Washington and come back to Connecticut, which is where I grew up.
I always wanted to own my own business; I was one of those people with a little notebook with all these crazy business ideas (laughs) of things I wanted to do. So I started to look into what I might want to do with "Act II" of my life.
Growing up, I had a lot of experience with managed care for a disabled adult in my family. Three of my four grandparents lived well into their 90's, and I watched my parents go through all of the associated struggles. A lot of what franchising with Always Best Care entailed was personnel and people management, and I felt very confident in my ability to do that. I certainly felt confident in my ability to run a business, and do the basic bookkeeping, legal and administrative sides of things.
And I also wanted — at this point in life — something that was hyper local and would not take me out of the state to travel. I'm so glad I had a chance to travel and live all over the world; I'm glad I did it when I was young, but I just didn't want to do that anymore.
After a search, I finally settled on Always Best Care and took the plunge!
How long ago was that?
That was in 2013, so three years ago.
How has your life and professional experience informed your new career as an Always Best Care Franchise Owner?
Well, I think there are a few things.
First of all, I find that as I'm talking to clients and their families, I just have a lot of personal experience to draw from to make a personal connection. And this business really is a lot about being able to quickly make a personal connection, be trustworthy and be credible. Because I have such a broad and diverse background and a wide range of experience, I find that it's really natural and really easy for me.
For example, I had a new client the other week whose wife had passed away a few years ago. She was German, and I had lived in Germany. It turned out that I had lived in a place that was not too far from where she had grown up! He had met her after World War II. She was a war bride, and he was stationed in Germany. I was there for an hour and a half; he showed me all of his German memorabilia. We talked about all kinds of things about Bavaria. We just had a grand old time!
But it's those kinds of connections that really make selling this business or becoming part of peoples' lives a lot easier to do in the very short window of time that you have to establish trust and a rapport.
Can you talk a little bit about your exposure to seniors and senior care while growing up and throughout your life?
My grandfather had rheumatoid arthritis, so in my earliest memories of him, he was already walking with crutches. They lived in New York, which is a very friendly state for senior care, but they also had my mother's brother in the same household, and he was severely cerebral palsied and had full, total care.
My earliest memories of their house, of being with them, included having aides come in to help with the daily management of both of these people, and we would spend long periods of time in the summer in their cottage, with aides coming to the house. So first of all, I was very comfortable around older people and individuals who had disabilities – people who had strong physical needs to get through the day, who could not do activities of daily living, so to speak, and who required quite a bit of physical help every day.
Of course, when we were at the summer house, even as a child, I would help my grandmother sometimes with my uncle's care. I witnessed a great deal growing up in that capacity
And then I was fortunate enough that the other three grandparents I had lived well into their 90s. I was in my 20s and 30s when they started to pass away and started to have all of the issues that you confront later in life. And I watched my parents go through this very difficult time of trying to manage their care and help them from a distance.
Also, my uncle passed away three years ago, just before I became a franchise owner. I worked with my mother at the very end arranging hospice for him and things like that. Essentially, I've had a lot of exposure to the exact same kinds of issues that my clients have.
At this point, both of my parents are in their 80s and I am the primary person to help them, although right now, both of them are in very good health and very independent. But I'm also very much in the same position, to a large degree, as many of my clients.
It's easy to see why you were drawn to senior care, given your background. Why did Always Best Care appeal to you?
I liked a couple of things, in particular: for one, it was a very reputable company. The thing that makes the biggest difference in the world is as you're going through the discovery process and meeting the local franchise owners here in Connecticut, as well as my area rep here in Connecticut — they're the people that you're going to sink or swim by, so to speak (laughs). But meeting the other franchise owners and working with Ken Beaudry here, I think, is the thing that convinced me.
And, again, just looking around, it gave me much greater confidence and a much greater level of specific experience to draw on. There had been a number of successful owners already established in the state; there was a little bit of, "if they can do it, I can do it!" going on, as well as their personalities, which have been so open, honest, welcoming and willing to share. To this day, I continue to rely on the support of them and Ken on a regular basis. So that really made a difference for me.
How often — formally and informally — do you meet with your Area Representative, Ken Beaudry?
I have formal calls with him every week. And I probably see him in the flesh one to two times a quarter, at least, and I feel like he's very available to me, so if I needed him to come down for any reason, he would absolutely do that.
And, of course, I speak to him informally throughout the week, as needed, but I think the important thing is that the formal calls keep me focused on certain things, and having him available at the other end of the phone line certainly makes working in a franchise system a lot easier than having to reach out to corporate every time for every little thing.
That's amazing — it sounds like you have a great professional relationship with Ken; in addition to the regular, formal meetings, it sounds like he's always there for you.
Oh yes — Ken and I are like peas and carrots! (laughs)
Given the competitive market in your area, what are you doing, not only to keep up, but to excel?
Whether it's nursing homes or other care providers; skilled care providers, hospice care providers, elder-care attorneys — there are so many people in the elder-care community that are good referral sources for you. But you can't just walk in and expect to have those relationships year one. So I'm finally in year three, and I'm finally feeling like when I walk into these elder-care networking meetings, I actually know everyone there, and I actually know a little bit about everybody here, and I have people I like, and then I'm very friendly with now.
And I get called on a lot for my expertise in the elder-care community. So that's great, and it's gratifying, and it's incredibly important to building the business. But it really doesn't happen overnight.
The other thing that I've worked really hard at is being an expert. I do a ton of research. I do a ton of writing. I do a lot of blogging. I'm right in the middle of getting my Certified Senior Advisor credential, so there's a lot of knowledge you have to take on to really understand this business and to understand the industry and to understand senior care…
It takes, I think, three to five years to really establish yourself in this industry and gain peoples' trust. That's what I work hard at — really knowing and really doing the best by the customers I have first, and then seeking new business second.
Did you take the initiative solely on your own to pursue these opportunities and to network? Or did Always Best Care offer advice for you to do so?
I think Always Best Care has made it clear from the beginning that going out and having a "Top 40" list and making these contacts and connections is important. How every owner does that is somewhat a matter of personal choice and opportunity.
I think the only thing that makes me a little different is that I'm sort of a natural writer, and it's really good for my own process to read articles and attend a networking event where we have a speaker, and then to go back and actually write an article about that topic. It helps me really inculcate it.
And the other piece that some owners like and some owners don't is public speaking. So going out and actually doing a lot of public speaking on specific topics — not on my company — on senior-care topics of interest to the community is the approach that I'm trying to take. It's a lot of content marketing, if you will.
Is there anything else where you've taken the initiative to do things like this on your own?
To be honest, I follow the program. The industry itself moves around a lot, so there's sort of a perennial aspect to really making sure you get to know more than one person at every referral source, and it took me a little while to realize you can't have a relationship with just one or two people there because the cast of characters moves around and changes a lot. So you really just have to be out there all the time. I think that's a message I heard pretty loud and clear in training; I just don't know if I believed it as much as I do having come through the experience of it.
The other thing that's important is you can't do everything alone, so I'm not a one-man show. I have always had a second person here from the beginning, whom I hired. You have to make sure that you have a little bit of infrastructure around you to give you the ability to make those relationships. Otherwise, you're caught up all day in managing caregivers and clients, and with that, the business just does not grow. You can't be divorced from that — you have to be involved with that, but you have to have some freedom to do other things, as well.
Can you tell us a little bit about your team?
It's a very small shop right now; we're still a small company, but I have another individual here now, Nancy Scotti, who has worked about 17 or 18 years in the non-medical home care industry. Her role is to manage the caregivers, the schedule and hold down the office.
What's also great about her is because she's so experienced, she can handle the caregiver side, and she can certainly manage the schedule side, but she's mature enough and experienced enough that she can talk with potential clients, and do pre sells on the phone. She does outbound sales calls for me, so if I get a lead from something that's relatively cold, she has the confidence and the ability to make that first call to try to set up an appointment for me. She's essential.
And then, more recently, because I have two territories, I brought on an individual to do the marketing for me down in the southern part of my territory. She's worked 20+ years in the elder-care community.
You have to surround yourself with really good, knowledgeable people. Even though I've been in business for three years, I can say that we've got combined experienced now of about 45 years. That's the experience just from those three people on the team. And I also have about 40-50 full and part-time caregivers at this point.
Can you describe the ways in which your franchise has grown, now that you're in your third year?
Since it started from nothing, it's grown by leaps and bounds. I'm still out there every day, striving to make sure that ends are met, and by no means am I satisfied with the performance from a personal, financial standpoint yet.
I think people have to be prepared. It's easy to think, "I have enough money to buy the territory and operate for six months and then I'll be solvent and I'll be okay," but it's not that straight of a line. You need deeper pockets than that. You need to be prepared for a longer haul to really be successful.
What advice do you have for readers who may be interested in becoming franchise owners?
There's no question in my mind that running your own business sounds nice, but it's absolutely not for everyone. And in senior care, you're in a human-services business, and you're dealing with people on the absolute worst days of their lives. You have to be motivated to go to work every day because no one else is going to go out and build your business for you! (laughs)
The one thing I can tell you about this experience, for me, is the work I do is far more satisfying than all the work I did in the corporate world in my first 25 years of professional life. I love doing this! I love working with families. I love my clients, and I love the interaction. I love being part of something local. I grew up in Connecticut, and even though I lived away from Connecticut for a while — I had moved back here in 2001 – but it wasn't until I started this business that I put down any roots.
It's a big change of lifestyle, and it can be really, really rewarding, but you do have to make sure you're genuinely up for the task, and you definitely need to make sure you have the pockets to do it.
What does the next year or two look like for your franchise?
It's all focused on growth right now; reinvestment and growth.
So, for me, the next big pieces of investment are going into caregiver training and retention and continued outreach. It's really about cementing my workforce in terms of excellence and then really establishing the reputation out there for the great work that we do.
The biggest barriers to growth are caregiver shortages. We have an incredible caregiver shortage here in Connecticut. It's very, very hard to find good caregivers, number one, and then to retain them, number two. And then to really ensure that they're doing the work that you want them to be doing, it takes a lot of effort, but at the end of the day, I don't think the companies that attract, retain and maintain high standards of quality are going to survive.
This is not a business where you can skim over the product itself. The product itself has to be excellent. So you have to work at it very, very hard.
But you also have to get out there, toot your own horn and show the community what you're doing differently than your competitors to ensure that that's the case. And a lot of competitors are not investing in training or even oversight, so that's the real key for me.
Many thanks to Susan Oderwald for her time! To learn more about Susan's franchise, visit the Always Best Care Southern Connecticut website.
Are you interested in learning more about what it takes to be a senior care franchise owner during the aging-in-place boom? Always Best Care is here to help you navigate the industry as one of our franchise owners! Download our FREE franchising eBook today to learn more and refer to our most recent Franchise Disclosure Document for important details.