Always Best Care: One of the Best Elderly Care Franchises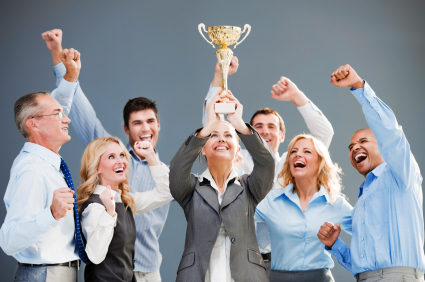 We don't like to brag, but if you are looking for the best elderly care franchise in North America, you may have found it. Franchise Gator just recognized Always Best Care as one of its
2020 Top 100 franchises
. The Top 100 list represents franchises that show strong potential for growth and are solid investments. These are just two of the best reasons to become an Always Best Care franchise owner.
Of course, we are not surprised at making this list. Our all-out commitment to our franchisees is second to none and our reputation as one of the best elderly care franchise companies anywhere is the result of that commitment. But how do we show that commitment? What makes an Always Best Care senior care franchise a smart buy – one that offers sustainability and the assurance of a strong return on your investment?
Best Opportunities for Steady Revenues
One of the ways that we prove that ours is among the best elderly care franchise opportunities is our responsiveness to the most pressing needs of the healthcare marketplace. We provide services that are in greatest demand by our rising senior population.
We recognize that as people age, their health status can change dramatically and rapidly. Always Best Care franchises answer the call by delivering:
We are the only senior services franchise system that combines these three popular services, so as a franchisee you will enjoy the potential of earning revenues from multiple sources, which is unusual in the home care franchise industry.
Best Elderly Care Franchise Support System
You will appreciate the expansive, all-encompassing support that Always Best Care provides to ensure each individual owner continues to be the best elderly care franchise in the community. After an intensive 12 weeks of training, franchisees receive ongoing guidance from a knowledgeable team of corporate senior care experts and mentoring from local representatives. Franchisees also benefit from our established vendor relationships and technology platforms that can make daily operations a breeze. We take care of a lot of the back-end details so you can focus your attention on nurturing client relationships.
Best Care For Customers
Every day, we extend compassionate care to people in need. The people we work within communities across America, from social workers to doctors to family members, can attest to our high level of dedication to making a difference in people's lives. And we do it affordably while meeting the highest standards in the healthcare industry. Our Always in Touch program, which provides a daily phone call to seniors and disabled adults living alone, is the only one of its kind in America.
There are many more reasons why Always Best Care will make the best elderly care franchise investment for you. Let us share more of those reasons with you! Please call 855-430-2273 or email [email protected].