Running a Successful Franchise Business
Buying into a franchise does not equal automatic success.  As many of us have experienced first-hand as consumers quality of service, efficiency and product quality can vary greatly from one franchise operation to the next.  Here we outline some of the key steps to running a successful franchise based on the advice of expert Joe Libava, dubbed the "Franchise King."
First and foremost, have a plan and stick to it.  It's easy to get caught up in the day-to-day operations of the business, and not follow the plans and protocols you've outlined for yourself.  But straying from the plan can lead to financial breakdown and customer dissatisfaction.
Don't ignore the instructions and tools given to you by your franchisor. Those tools have had proven success and are there to ensure your success and the continued success of the brand. Many franchisors provide franchisees with tools for training, sales, marketing, tech support, and more. Take advantage of them!
Remember the golden rule: the customer is always right.  There's no doubt that poor service will keep customers away, and as word spreads, deter new customers from patronizing your business. Make sure your employees are trained to provide excellent service at every level and are held accountable should they fail to do so.  Repeat customers are vital to the success of any business, and providing excellent service should be central to your strategy.  Offer incentives to draw repeat customers and make sure your customers know they are valued.
Network to give your business an edge.  Networking with other business professionals or joining your local chamber of commerce or small business group will likely lead to the exchange of ideas and information that could help propel your business forward.  Be sure to network with friends and family, as well—your biggest allies—to get the word out about your business.
Being proactive, diligent about excellent service and networking can all help you be a more successful franchise business owner.
Start Your Own Senior Care Business
Franchising with Always Best Care could be the opportunity you've been looking for to make a real difference in the lives of seniors. Always Best Care is recognized as a leader in the non-medical in-home senior care industry. To learn more about franchising with Always Best Care, visit our website.
Learn more about senior care franchising by downloading our FREE eBook today!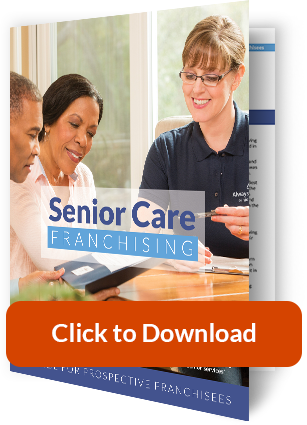 Please refer to our most recent Franchise Disclosure Document for important details.