The Top Ten Reasons to Become an Always Best Care Franchisee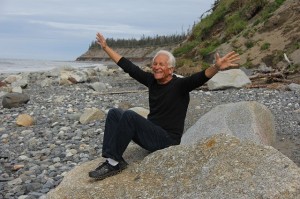 If you're reading this, it's probably because you're in the midst of performing research on what you hope will be a lucrative and rewarding professional transition. Franchises are a great way to enter into a more independent career in business while enjoying the backing of a proven corporate entity. That being said, not all franchises are created equal.
The home-based senior-care franchise industry is growing at a fantastic rate, and it is one of the top franchise sectors to join. However, a number of opportunities exist with a large number variety of franchise corporations within this industry
Naturally, we feel that Always Best Care offers the best opportunity for those who want to enter into the home-care industry. Here are the top ten reasons why you should consider working with us when you make a decision regarding the ideal franchise opportunity for you and your future.
 Advanced Marketing Solutions and Support
As an Always Best Care franchisee, you will have access to state-of-the-art marketing tools and support. Of course, it's up to you to make use of them effectively, but we set you up to succeed (link: https://franchisewithalwaysbestcare.ca/the-senior-market-is-hot-always-best-care-is-hotter/).
 Top-Notch Training
Our comprehensive training program, which combines classroom and field-based modules, will provide you with the knowledge and experience you require to start your franchise journey on the right foot.
 Low Investment, High Revenue
When compared to other franchise industries, the home-care sector has an incredibly low cost of entry. At Always Best Care, we provide not only an affordable way to become a franchise, but also methods to maximize your revenue. Everybody wins!
 Up-To-Date-Resources
Seniors are living longer than ever these days, and that means that an increasing number of seniors live with conditions such as dementia or Alzheimer's. These individuals require a different type of care (link: https://franchisewithalwaysbestcare.ca/senior-care-franchise-caregiver-tips-for-working-with-dementia-patients/), which is why we make sure our franchisees and their caregivers always have access to materials and education that helps them care for our diverse senior population in the best way possible.
 Always Best Care is One of the Best Franchises for Minorities
In spite of the amazing strides society has made in recent decades, minorities often face greater challenges in business, regardless of their qualifications. At Always Best Care, we believe that everyone deserves a chance to succeed, which is why we've been named one of the top 50 franchises for minorities by the National Minority Franchising Initiative. (link: https://franchisewithalwaysbestcare.ca/be-a-part-of-one-of-the-best-franchises-for-minorities/)
Multiple Revenue Streams
Always Best Care franchisees benefit from three distinct streams of revenue: skilled home-health care, non medical in-home care and assisted living finder services.
Industry Experience and Stability
Always Best Care has been around since 1996, and it offers opportunities not only in the United States, but around the world, as well. We're here for the long haul, and we've proven our ability to help our franchisees succeed.
 Opportunities in Markets Large and Small
With some companies, it's necessary to set up and operate in a large metro area in order to succeed. However, we believe that every community can benefit from an Always Best Care franchise, regardless of its size. (link: https://franchisewithalwaysbestcare.ca/small-home-care-market-big-home-care-franchise-opportunity/)
 National and Local Support
Franchisees with Always Best Care enjoy excellent corporate training and support, but they can also access local help through our highly trained Area Representatives.
The Chance to Make a Real Difference
Seniors want to live their lives as independently as possible in their own homes. Always Best Care understands this desire, and we make sure our franchisees know that what they're doing is benefiting the lives of people who might otherwise be forced to live in less than ideal conditions.
Are you ready to learn more about franchise opportunities with Always Best Care?
For information on our franchise opportunities, call toll-free 1-855-430-CARE (2273), send an email to [email protected], visit www.www.alwaysbestcare.com/franchising or download a copy of our FREE franchising eBook today!.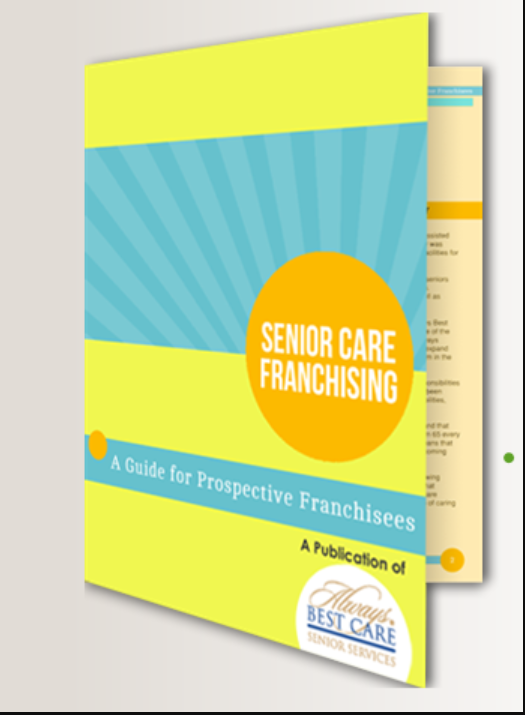 Please refer to our most recent Franchise Disclosure Document for important details.