5 Essential Social-Media Tips for Franchisees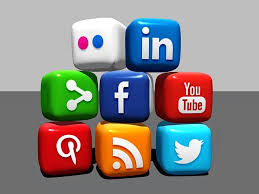 Becoming a franchisee is exhilarating – you've finally taken the plunge and gone into business for yourself, but you also have the guidance of a proven business model and the support of people who have been successful within the franchise framework. That doesn't mean that you don't have to fight to stay competitive, though, especially when it comes to using the power of the Internet and social media.
Are you wondering how you can use social media platforms like Twitter and Facebook to give your business an advantage in an increasingly competitive climate?
Read on and learn how you can give your franchise a serious boost without becoming overwhelmed or breaking the bank!
#1 – Remember the 80/20 rule!
There's no doubt you've heard of the "80/20" rule, which is also known as the Pareto Principle. You might even refer to it as a guiding principle in your business already. The principle basically states that 80% of a company's profits come from 20% of its customers. However, it means something slightly different when it comes to social media.
When you create content for your social media feeds, you can use the 80/20 rule to determine how you should serve your followers and ensure that they become – and remain – engaged with your business. Instead of promoting your business via social media, make sure 80% of your posts are meant to engage and inform your audience. Provide useful information here and you'll make a much greater impact with the 20% of your posts that will be devoted primarily to business promotion.
Doing this establishes you not only as a legitimate business, but an authority within your industry.
#2 – Define and Establish Your "Voice"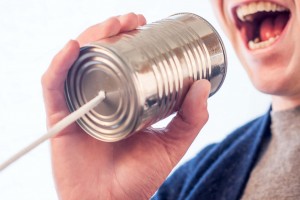 When you scroll through your Twitter, Facebook or LinkedIn feeds, you probably notice that different tweets and posts seem to be written in different "voices." One company might present itself as a straight-laced voice of reason and authority, while another posts with a more light-hearted and humorous tone. There's no right or wrong way to convey your social media voice – there's only the right voice for your business and the messages you want to spread.
Define your voice by considering your business values, your target market and the industry in which you operate. You want to be appropriate for your field, but you also want to make sure you stand out in a positive way. You may not find your voice immediately, but if you work on it, you'll be sure to separate your franchise from the pack.
#3 – Determine the Social Media Platforms That Will Work Best for You
It takes time and effort to engage on social media, and you don't want to spread yourself too thin by trying to join every single social media platform. Instead, focus on just one to three platforms so you can maximize your efforts and build a solid presence.
Once you've established your business on a handful of social-media platforms, you can begin to think about expanding your reach. This is much easier when you don't try to do it all at once!
#4 – Maintain Consistency
We've all seen how haphazard some businesses can be when it comes to their presence on social media. Their Twitter profile is slick and professional looking, but their Facebook page appears as if it's maintained by first grader! Obviously, this doesn't help the public perception of a business, so make sure that your company is presented in a unified, consistent manner across all social-media platforms.
This means that you should only set up profiles on social media sites when you are ready to put forth the full effort to make them look great and represent your business well. Define your message and your goals before you set up a profile, and make sure that all of your profiles work together to tell the same story!
#5 – Use the Resources You Have Available
Keeping up with social media is challenging – your work is never finished! That's why it can be helpful to keep a member of your staff available to work on your profiles when you're unable to do so yourself. It's also a good idea to take advantage of online tools like Buffer, HootSuite, TweetDeck and others to ensure that social media isn't taking up more of your time than it absolutely has to.
If you're unable to pay someone to help you, set aside some time each week to visit your various profiles and perform basic maintenance. Use tools like HootSuite and Buffer to ensure that your feeds are always full.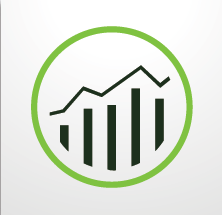 Remember, also, that the most popular social-media platforms make analytics data available directly to profile owners. Use this data to determine which posts perform well, and which ones you can stop promoting. You can also use the numbers to see when people are most likely to read, click and engage with your posts!
Social Media – Much More Than Just a Fad
Social media has been around long enough to prove that it's not just a fad. Social media marketing is going to be essential to your franchise success, and your mastery of it will give you an edge over the competition.
Just remember these simple tips, and you'll be able to help your business significantly by staying on top of your social-media game!
Are you ready to learn more about franchise opportunities with Always Best Care?
For information on our franchise opportunities, call toll-free 1-855-430-CARE (2273), send an email to [email protected], visit www.www.alwaysbestcare.com/franchising or download our FREE franchising eBook today.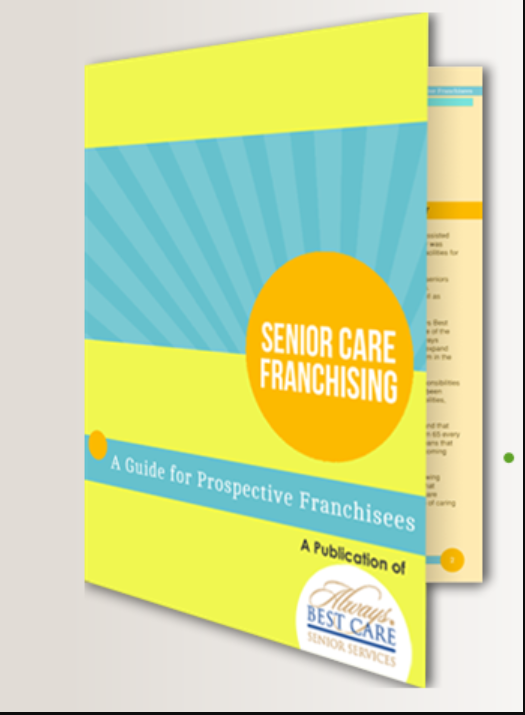 Please refer to our most recent Franchise Disclosure Document for important details.