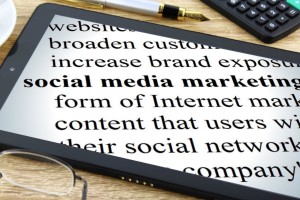 Social media is increasingly becoming an essential marketing tool for franchise owners in the senior care industry, and it's the people who take the initiative to spearhead their own campaigns that stand to see the best results.
If you are a senior care franchise owner, or are considering becoming one, it's important that you take advantage of all the social media marketing tools provided to you by the corporate office. But it might be even more important for you to dive into social media marketing yourself.
Why Social Media?

If using social media as a marketing tool doesn't seem like a good use of your time and energy, consider this:
– Social media platforms allow you to connect with real people in real time
– The use of social media gives you the chance to be topical and relate aspects of your business to things that are going on in the world right now
– Twitter, Facebook and other popular social media platforms make it possible for you to generate interest and "buzz" much faster than other types of media
– Social media can connect you with the right people to help your business grow on the local level, which is where the rubber hits the road for your business
There are numerous reasons for you to use social media to help you grow your in home senior care business, so how can you make sure that you're using it efficiently and effectively?
Let's take a look!
5 Social Media Tactics Senior Care Franchise Owners Can Use Right Now!

#1 — Run a Twitter Poll
Twitter is loaded with features that not everyone knows about. One of these features is the ability to run polls. It's a great way to engage your audience and get a sense of what's on their minds.
#2 — Start Using Great Imagery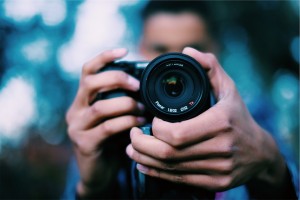 Posts on social media platforms perform much, much better when they're accompanied by an image of some kind. You don't have to be a great artist or photographer to make an impact; but if you can show, for example, some smiling senior faces, you're likely to increase engagement and positive feelings about your business!
#3 — Integrate Video
Video content rules the web these days, so make sure you take advantage of the public's hunger for moving pictures! You don't have to overdo it, and you don't need to be super creative — simply linking to a relevant video is often enough to get people to take notice.
#4 — Show Your Authority and Expertise
Have you read some interesting statistics or facts about senior care recently? Are there things about your business that people would be surprised to know? Use your social media platforms to express your authority and expertise as a senior care expert, and you'll build trust in the community.
#5 — Connect With Other Local Businesses
One of the best ways to make an impact through social media on the local level is to reach out to other businesses that you may be able to partner with. Be friendly and reach out to businesses that are adjacent to the industry. And don't be afraid to share posts relevant to your specific location. This practice can be extraordinarily powerful!

Are you interested in learning more about what it takes to be a senior care franchise owner during the aging-in-place boom? Always Best Care is here to help you navigate the industry as one of our franchise owners! Download our FREE franchising ebook today to learn more and refer to our most recent Franchise Disclosure Document for important details.