5 Reasons to Consider Senior Care Franchise Ownership This Year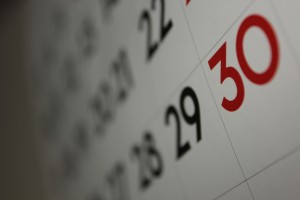 If you've been considering a jump into the world of business ownership, it's probably something that you've been thinking about for quite some time. Starting your own business is not an endeavor that should be taken lightly, and if you've been dreaming of it for a while, you want to make sure the time and situation is right before you dive in. Perhaps you told yourself that you would take that leap this year, but now it feels like it's too late with everything that's going on. So maybe you're considering making your move next year so you can start fresh with a new number on the calendar and the challenges of the previous year behind you.
Unfortunately, next year will probably be no less busy and/or challenging than this one, so maybe it's a good idea to get the ball rolling today. If your business idea is to own and operate your own senior care franchise, there's no better time than right now to get started.
Here are five of the reasons why you should consider senior care franchise ownership this year:
#1 — The Industry Is Growing; Get In as Early as You Can!
The senior care industry is growing and transforming, largely thanks to the influence of the Baby Boomer generation, which is seeing its members retire in massive waves. The "boomers" aren't interested in "traditional" senior care options like nursing homes; they want to stay at home and use services that provide outstanding in home care.
If you want to get in as close to the ground floor as possible with your senior care business, we suggest you act now!
#2 — Seniors and Their Families Need Help Today
When you run a business, it's good to know that what you do isn't just good for you; it's good for the community at large. This is absolutely the case in senior care. Right now, families in your area are searching for senior care solutions. Let your new business be the one to help them!
#3 — The Franchise Is There for You
Maybe you're putting off business ownership because you're not ready to jump through hoops and cut through endless amounts of red tape. Consider this, though: one of the key benefits of franchise ownership is the fact that the franchise is there for you, ready to give you the assistance you need to get your business off the ground. When you own a franchise, you get plugged into an entity that has the experience and know how to get you going on the right foot.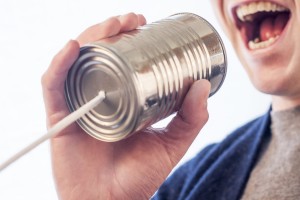 #4 — Get Good Word of Mouth Going Right Away
Senior care franchises rely on the owner's ability to generate a strong presence in the community. And there's nothing quite as valuable as good word of mouth. The sooner you get started building your reputation, the sooner you can experience the benefits of franchise ownership.
#5 — Why Not?
Seriously. Why not get started right now? You've been thinking of it for a while and time isn't slowing down any time soon. And right now is a great time to get into the senior care industry. Sure, you can continue to put it off, but the only way you'll be able to live your dreams of business ownership is by taking the first step. And the best time to start is right now!
Learn More
Are you interested in learning more about what it takes to be successful as a senior care franchise owner during the aging-in-place boom? Always Best Care is here to help you navigate the industry as one of our franchise owners! Download our FREE franchising ebook today to learn more.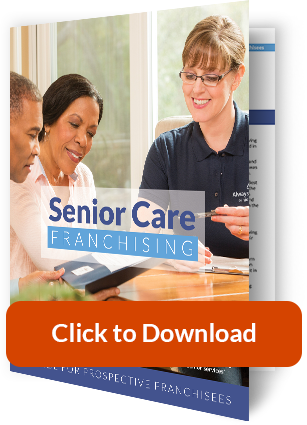 Please refer to our most recent Franchise Disclosure Document for important details.