Choosing the Right Senior Care Franchise: 4 Questions to Ask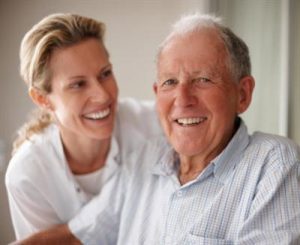 Are you considering a senior care franchise? Smart decision! You've chosen a franchise opportunity with huge demand. By 2050, there will be approximately 80 million senior citizens in the US. Based on current trends, their preference will be to remain independent and, as advances in medicine extend lifespans, they will be seeking at home care in record numbers.
Finding the Right Senior Care Franchise
So, how do you choose the senior care franchise that is right for you? Which one will give you the best opportunity for future financial security and personal fulfillment? Finding the right franchise depends on several key factors. We recommend choosing a senior care franchise that can answer "yes" to the following three questions.
1) Does the senior care franchise provide comprehensive operational support?
At Always Best Care, we pride ourselves on our powerful franchise owner support services. We offer the full scope of training, planning, communications, marketing, and staffing assistance. This includes – among other benefits – your own customizable micro-website. These combine to ensure you will get up and running smoothly and begin gaining clients without delay.
We also assign an experienced Area Representative, based near you, to deliver on-the-spot coaching, mentoring, and practical business-building advice that will be invaluable to you when you open your doors and as you gain experience.
2) Does the senior care franchise help you find clients?
Want leads? We got 'em! We generate leads and distribute them to every local Always Best Care senior care franchise. Our national marketing and advertising campaigns have received more awards than any other home senior care franchise in the United States and is designed to catch the attention of prospects with a strong call to action – which means they will be calling you.
3) Does the senior care franchise have brand recognition?
The Always Best Care franchise gives you a jump-start toward success. In business since 1996, and franchising since in 2007, our national and local advertising and marketing campaigns continue to strengthen brand awareness in a big way. Over the years, we have earned many national awards for excellence in operations, marketing, and franchising. We were recently named by Entrepreneur Magazine as a top personal service franchise and one of the 500 fastest-growing franchises.
4) Does the senior care franchise offer options for the continuum of care?
Like anyone else, senior citizens want choices. At this stage of their life, health and care needs can change rapidly. As the owner of an Always Best Care franchise, you will be able to respond to those needs with a suite of flexible care options. Our care options include:
By providing the entire continuum of care, you will establish a reputation with your clients for being the "go-to" provider regardless of the level of care needed. You will also be able to establish long-term, trusting relationships with local assisted living facilities, nursing homes, medical providers, and hospitals. All in all, the continuum of care gives you a decided competitive edge.
Always Best Care offers everything you are looking for in a senior care franchise. We invite you to learn more by calling 855-358-9626.