3 Franchise Marketing Challenges (And How to Overcome Them)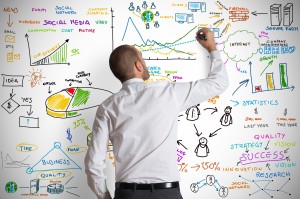 Modern marketing isn't always easy. The old ways of advertising a brand and building its profile have been replaced with new, technology-driven methods that take advantage of consumers' more active role. In years past, senior care franchises and other businesses would advertise to consumers using traditional media such as radio or newspapers. Today, businesses need to take advantage of the techniques inherent in what's known as "inbound marketing." Basically, it's all about creating a path that makes it easy for clients to find you, and it's necessary to become somewhat web savvy to make it work.
The landscape is always changing, too, making it especially difficult for new business owners and franchisees to keep up. Thankfully, modern marketing isn't as difficult as it can seem. Franchisees come to their businesses with experience and intelligence, and the learning curve associated with modern marketing isn't so steep that franchisees who are willing to put in some effort can't overcome it.
3 Challenges that Franchisees Face
If you're a franchisee who is not quite an expert at inbound marketing, you will probably be faced with some tough challenges. Have no fear! The following three challenges can be overcome.
#1 – Standing Out on Social Media
Social media platforms like Twitter and Facebook are essential for business success in 2016. But by now, everyone has gotten the memo about the importance of a strong social presence. So how do you stand out in a crowded field?
The key is engagement. You don't have to spend all of your time on social media, but the time you do spend online should be focused and productive. Think of the so-called 80/20 rule: approximately 80% of your social-media activity should come from interacting and engaging with people, while only 20% should be devoted to promotion of your brand. If you can provide value regularly and show that you relate to your audience, you'll make a huge impact.
#2 – Search Engine Algorithms Keep Changing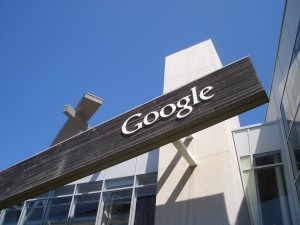 Yes, Google more or less rules the Internet, and decoding its algorithm is often seen as the holy grail of SEO (Search Engine Optimization) and online marketing. But if you spend too much time fretting about what Google is up to, you can lose sight of what you actually need to do to grow your business.
Google will continually tweak its algorithm, and you may need to adjust your strategies over time. However, as long as you engage with your audience and provide high-quality content in your blogs and on your website, you'll be able to keep your head well above water.
#3 – Measuring ROI
Measuring the return on an online marketing investment is not always easy, but it's absolutely necessary. Thankfully, as a franchisee, you will have access to tools and technologies that your franchisor makes available. Your success is crucial to the success of the entire brand, so it's critical that you learn about all of the marketing tools that are made available to you. Doing this makes it possible for you to measure the true power of your online marketing efforts.
Learn More
Are you wondering how you can get up to speed on modern marketing to become an effective franchisee? Download your own copy of our FREE franchising ebook today! It's loaded with great information about what it's like to operate a franchise in today's exciting business climate.
Please refer to our most recent Franchise Disclosure Document for important details.