Life Experience: How Your Story Can Inform Your Senior Care Franchise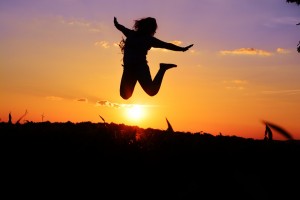 If you're considering senior care franchise ownership, you've probably thought a lot about how your experience qualifies you to operate your own business in this growing industry.  For instance, if you come from the corporate world, you probably have a clear understanding of how your franchise should be run, operationally.  If you are a skilled networker, for instance, you might be considering the ways in which you can promote your franchise through reaching out to individuals and other businesses locally. Your professional experience will certainly go a long way in helping you to run your franchise effectively, but what about the other types of experience and expertise you possess?
What about your life experience?
As it turns out, your personal life experiences can come in handy as you navigate your way through the senior care world as a franchise owner.
Lessons Learned from the Seniors in Your Life
Everyone has parents and grandparents, and even though each individual's family experience is different, there's no doubt that you have learned a thing or two from interacting with older individuals in your life.
Think about your relationships with your parents, grandparents or other older loved ones: is there anything that stands out? Like many family members of older individuals, you've probably experienced some of the hardships associated with finding quality senior care.
Now that you're considering senior care as a franchise opportunity, you have a chance to provide solutions to the issues you've witnessed in your own life with seniors. You can take what you know about how your loved ones have been cared for and use those lessons to help make your business a real, helpful resource for the elderly (and their families) in your community.
Empathy for Families of Seniors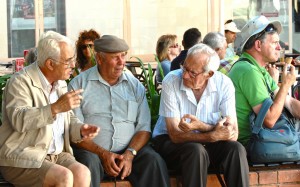 Children and other family members of seniors who require non-medical in-home care face special challenges. And for many of them, it feels like they're doing it all alone.
As a senior care franchise owner, you can show families in your community that you understand what they're going through. Finding high-quality senior care is not always easy — families need to know that they can trust providers fully.  If you're able to get on the same page with your potential clients by relating stories from your personal experience, you can help them understand what makes your business so special.
Your Life Experience Can Set You Apart
Owning a franchise in the senior care industry is a great way to be in business these days, but it also presents countless opportunities for you to take what you've learned in your personal life and apply it in a way that immeasurably helps other families in your area.  And when you can combine your professional and personal experience effectively as a senior care franchise owner, you can truly set yourself apart from the competition — there is no one like you, and there is no business that can offer the specific attributes you bring to the table!
Are you interested in learning more about what it takes to be successful as a senior care franchise owner during the aging-in-place boom?
Always Best Care is here to help you navigate the industry as one of our franchise owners!
Download our FREE franchising eBook today to learn more and refer to our most recent Franchise Disclosure Document for important details.