Opportunity Knocks With Senior Care Businesses
Starting a small business is an exciting venture; it allows entrepreneurs to seize control of their own career and financial future. But with that control comes responsibility and risk, and entrepreneurs need to make the right steps early in the game to succeed.
One of the most important steps new business owners will make is choosing an industry or service area to focus their business. Senior care is a rapidly growing area with many opportunities for entrepreneurship.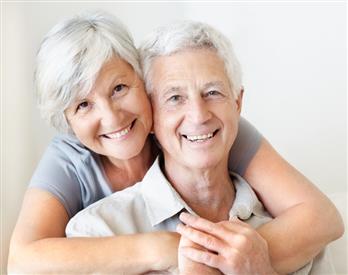 Challenges Ahead
Starting a small business in the current economic climate may seem daunting to many entrepreneurs. According to a 2013 U.S. Chamber of Commerce survey, one of the greatest concerns for small business entrepreneurs is the strength of the economy and the amount of state and federal regulation they are subject to.
There are bright spots ahead for small business, however. Most indicators show that the economy is slowly recovering from the Great Recession. Interest rates remain low, giving entrepreneurs with good credit great opportunities to secure financing at bargain rates. The labor market has plenty of people seeking work, putting employers in an enviable position.
Demographics & Opportunity
Senior care offers an incredible opportunity to new entrepreneurs because of the rising demand for this service. According to the U.S. Census Bureau, the nation's population of adults over the age of 65 is expected to double over the next 40 years. Aging Baby Boomers—a large demographic—as well as increased longevity for seniors, are the key factors behind this population growth. Increased longevity is very important to the increase in demand for senior care services, as the older we get the more help and support we need for medical and basic living tasks.
As the population of older Americans increases, the need for quality care will increase. This includes more than medical care; it includes services like help with daily tasks, such as dressing, cooking, cleaning, and other home skills. While many believe most seniors use residential care, the majority of seniors would rather stay at home.
Home health care offers the following benefits for seniors:
Allows seniors to stay in the familiar comfort of their own homes.
Increases sense of independence.
Seniors who stay in their homes feel more in control of their lives than those in residential care.
Cost will be a key factor in driving the growth of home health care over the next few decades. The huge growth in the elderly population will put tremendous strains on government, private insurance, and individual family budgets to provide elderly care. By keeping seniors fit to stay in their homes, tremendous savings can be realized.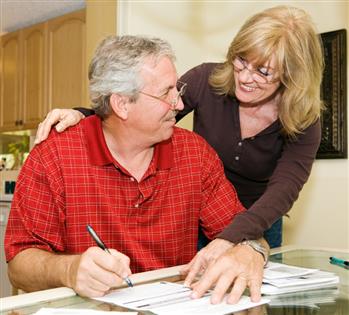 Starting a Senior Business
For those starting a senior business, the future looks promising. To move forward, there are several routes entrepreneurs can take to start a senior care business, including:
Medical care businesses – These companies are typically run by licensed nurses or other medical professionals to provide basic in-home medical care to seniors, such as administering medication and medical devices, health monitoring, and other related tasks.
Social care – These companies focus on the social needs of seniors, providing opportunities for them to interact with their peers through outings and events.
Home care – These businesses provide homeworkers to help seniors with tasks such as cooking, cleaning, bathing, etc. Home care workers also provide needed companionship and can administer some medication.
Transportation – Senior transportation businesses cater to the unique transportation needs of seniors, providing a safe and reliable means of getting to doctor's appointments, shopping centers, etc.
When starting a senior care franchise, entrepreneurs should carefully research the types of senior care businesses they can start and launch one that best fits their skill sets. New senior care entrepreneurs should consider working with a franchise company, as these companies can provide them with valuable resources to help make their business a success.
Finding financing is also critical to small business start-up success. There are a variety of federal and state government programs that can help small businesses get off the ground. State economic development agencies can help entrepreneurs find affordable financing for their ventures.
New elder care entrepreneurs should also take care to study the law concerning elder and home care businesses in their state and obtain all appropriate licenses and certifications. Most states have little regulation for home care businesses – one of the more attractive features of this line of work to entrepreneurs – but ensuring that you comply with regulations that may be in effect is important.
If you're ready to make a difference in your community, download a copy of our FREE franchising eBook to learn why Always Best Care's training, marketing, and support have grown our franchisee revenue so dramatically.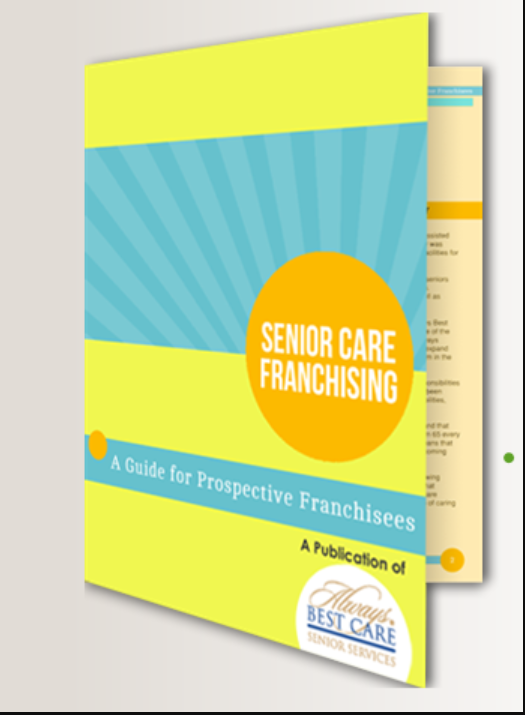 Please refer to our most recent Franchise Disclosure Document for important details.