Three Ways to Take Advantage of the Aging-In-Place Boom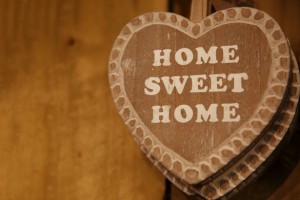 "Aging in place" is a term that's becoming increasingly common as you read about issues facing modern seniors. For today's elder population — and those who are about to join it — staying at home throughout the aging process is vitally important, which means that traditional means of taking care of the older generation are not as popular as they used to be. In fact, the transition from home to nursing home, which used to be an automatic one, is no longer the standard when it comes to keeping seniors safe, happy and comfortable. These days, the trend is shifting toward ways we can keep our seniors where they want to be — at home.
The issue with this trend is that the demand for aging-in-place options is growing faster than the infrastructure needed to support it. That's why owning an in home senior care franchise represents such a fantastic opportunity right now. As a non-medical elder care franchise owner, you can provide a much-needed resource, but you have to be able to embrace the big changes that are happening — and are about to happen — in the senior care industry.
Be Ready for the Aging-In-Place Boom
If you're interested in senior-care franchising, and you want to be ready for the challenges presented by a rapidly shifting business world, here are three tips to help you manage your business and be a leader in the aging-in-place movement:
#1 — Take on A Growing Population
The senior population is growing quickly, and they are going to need excellent care in the coming years. By 2030, the number of people over the age of 85 could triple to 20 million, and many of them are going to need fantastic non medical care right at home. Will you be there for them?
#2 — Help Those Who Need It Most
About 25% of seniors suffer from a condition that negatively affects cognition, hearing, vision and/or mobility. As seniors join the growing 85+ population, the number who are affected by such conditions rises to more than two thirds. These seniors should not be forced to leave their homes, but they are going to need special care. Be the one to help them with your senior care business.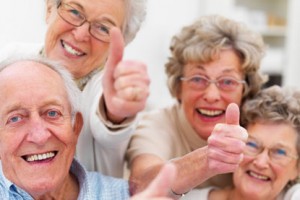 #3 — Helping Those Who Don't Have Help
As many as 16% of Baby Boomers do not have children to help take care of them, and a large portion of them are insistent on aging in place. As a senior care franchise owner, you can help this segment of the population by providing a resource that offers kind, compassionate care in your community.
More Tips for Successful Senior-Care Franchising!
Are you interested in learning more about what it takes to be successful as a senior care franchise owner during the aging-in-place boom? Always Best Care is here to help you navigate the industry as one of our franchise owners! Download our FREE franchising ebook today to learn more and refer to our most recent Franchise Disclosure Document for important details.