Franchise Ownership — Amazing Opportunities for Military Vets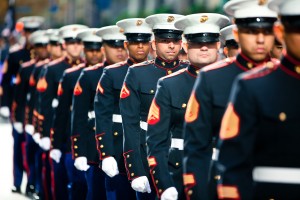 Veterans of the United States Armed Forces are some of the most skilled, dedicated, selfless and hardworking people in the country, but they often experience difficulty transitioning back into civilian life once their military service has come to an end. For many veterans, the seeming lack of opportunity can be incredibly frustrating, especially when they have so much to offer. Certainly, there are jobs out there to be had, but what many veterans desire is the chance to operate businesses that allow them to continue to provide service. For many returning veterans, owning a senior care franchise represents the ideal opportunity.
Veterans Have All the Right Traits for Franchise Ownership
As it turns out, the skills required to own and operate a senior care franchise effectively have a lot in common with those that are developed through military service. Let's take a look at a few of them:
*Focus
Franchise ownership requires people to wear a number of hats, but that's only done well if a person can prioritize and focus their concentration on what needs to be done in the here and now. Through their training and experience, military veterans are some of the most focused individuals on the planet, making them excellent candidates for senior care franchise ownership!
*Leadership
Military veterans understand what makes teams work well, and they know what it takes to provide excellent leadership. Mostly, it's all about understanding people and motivating them, which is something with which most military veterans are very familiar.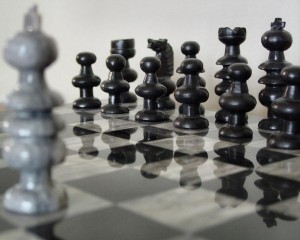 *Strategy
Seeing the entire "chess board" and being able to plan several moves ahead (while accounting for possible surprises along the way) are traits that are highly developed among military veterans. Strategic traits are crucial when it comes to successful franchise ownership; marketing, accounting for growth, dealing with competition and a number of other aspects require an ability to strategize effectively.
*Following Orders
A successful military operation requires that people understand the chain of command and can follow orders. In franchise ownership, it's important to be able to lead, but it's equally as critical to be able to take direction and follow the system. Military veterans are ideally suited for this type of professional scenario, given their backgrounds.
Continuing Service
In senior care, franchise owners work toward various professional goals, but they also experience something rare in the business world — the chance to give back to their communities.
Seniors everywhere are living better lives thanks to the "aging in place" boom, and senior care franchise owners are making it possible. Franchise owners provide options that help families care for aging loved ones, and they act as vital resources in their communities. Military veterans who wish to continue their service can find a rewarding outlet through senior care franchising.
Why Always Best Care?
Always Best Care has been consistently ranked as one of the top franchises for veterans. In fact, Military Times has called Always Best Care one of its "Best for Vets" franchises on multiple occasions. For those veterans interested in franchise ownership, Always Best Care should be at the top of the list!
Are you interested in learning more about what it takes to be successful as a senior care franchise owner during the aging-in-place boom? Always Best Care is here to help you navigate the industry as one of our franchise owners! Download our FREE franchising eBook today to learn more and refer to our most recent Franchise Disclosure Document for important details.